Teech Veneers Snap On Fake Teeth
Regular price
$26.00 USD
Sale price
$18.99 USD
Unit price
per
Sale
Sold out
🔥Buy 2 Get 20% OFF Today🔥No Code Needed🔥
[Teeth Veneers] A special custom made mould works to disguise crooked, stained, missing and gapped teeth.

[Top and Bottom Veneer Teeth] Fits securely, comfortably over your upper teeth. No lisping. Top and bottom veneers teeth, beautiful dentures make you more smile.

[Easy to Use] Easy to use, just wear it on your teeth with your hands. One size fit all.

[Perfect Smile] It is an excellent alternative to expensive braces. Beautiful dentures make you smile more.

[Temporary False Teeth Cover] Removable and reusable temporary smiling face device. Please clean after use.

Detailed Description:
* Material: Silicone + PP
* Color: White
* Position: Top and Bottom
The Best Alternative To Expensive Braces & Veneers
Restore your confidence and start smiling proudly again with the instant teeth veneer. Designed to disguise crooked, stained, missing and gapped teeth.
Every person in this world has different teeth and for that reason it's been hard to
give everyone the ideal smile they want. Let us introduce you to theMagic Teeth
Brace! The only product on the market that provides you the Ideal Smile you've
been looking for, regardless of what kind of teeth you have. 
MAGIC TEETH BRACE is a non-invasive removable veneer that provides the perfect
smile, white teeth without the need for a dentist to be involved. The teeth brace is
designed to look natural and apart of you. Most veneers look fake and you can tell
who has them on. Have a missing, crooked, chipped or stained tooth/teeth? then
get a bright and perfect smile with this magic teeth brace.
FEATURES:
✅Easy To Clean - Simply run under some water and brush using a toothbrush to
get all the bacteria out
✅Reusable - Keep inside the cover when not using, can be reused everyday
✅Adjustable - Fits into the mold of your teeth so no discomfort
✅Micro Thin Polypropylene - Made from high quality materials
✅Safe - Won't harm your teeth, gums or mouth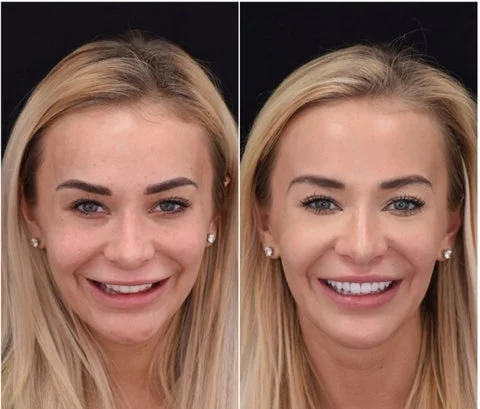 ⭐️⭐️⭐️⭐️⭐️ "Omg I received my veneers a couple of days ago. I'm already used to them and I can't even feel that I'm wearing them. I have not felt this level of confidence in a long time!" Abby S.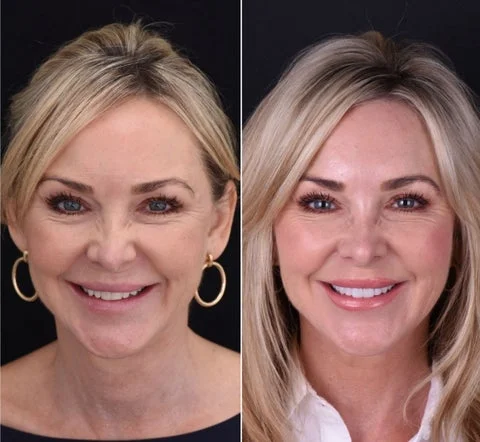 ⭐️⭐️⭐️⭐️⭐️ "These continue to amaze me!! Better than a very expensive pair I tried! Fantastic. If you are in need of a new smile, get them NOW!" Joanna B.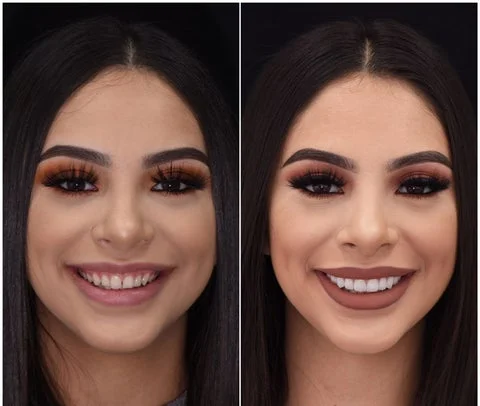 ⭐️⭐️⭐️⭐️⭐️ "Omg I love my Snap-on Smile veneers. Way cheaper than a trip to the ortho! Angela S.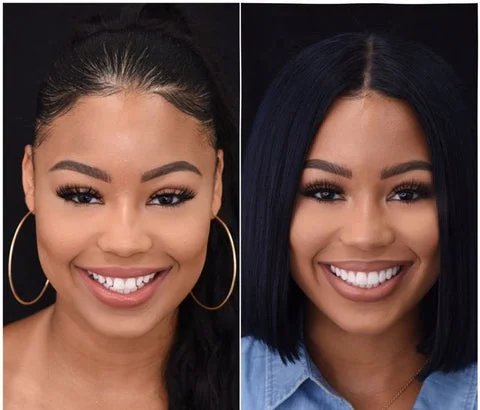 ⭐️⭐️⭐️⭐️⭐️ My teeth were worn down and slightly uneven. When I opted for the Snap-on Smile Veneers. I didn't know what to expect. I was very pleased with the simple process. It was not at all painful. Now my smile is free and natural and I feel so much more confident with my beautiful teeth! Totally worth it! - Aisha Cole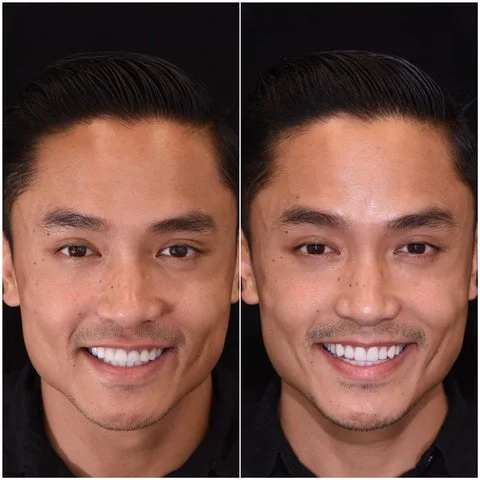 ⭐️⭐️⭐️⭐️⭐️ " Great product, Fast Delivery. Thank you guys so much!" - Henry N
Instructions - How To Customize  Snap-On Smile Veneers
Attention: The plastic molds are not the finished veneers. Its purpose is to custom fit the acrylic resin veneers to your mouth. Do not use them as veneers. 
1. Place the acrylic resin into a cup of hot, almost boiling water. This procedure will make the teeth flexible and ready for custom fitting.
2. Place the resin into the plastic mold. 
3. Using a mirror, firmly position the veneers over your existing teeth. Press them firmly against your teeth and gently pat the impression material with the thumbs behind your real teeth.
4. To ensure a nice tight fit, try sucking and pressing the mold against your teeth. 
5. Gently ease the veneer out of your mouth after 2-5 minutes or if it's hardened up.
6. Separate the veneers from the mold and set the veneer in a glass of cold water to cool it down. The veneer will turn white when it has hardened.
Optional: You can use a file to customize or make finishing touches to your personal veneers