Facial Snatching Massager Face Skin Massager
Regular price
$54.00 USD
Sale price
$42.99 USD
Unit price
per
Sale
Sold out
Why Waste Money On Expensive Products And Surgical Procedures?
🍑 Sculpts, tones, and lifts cheek & jawline
💜 Reduces the appearance of fine lines and wrinkles
✨ Brightens and Improves skin complexion 
🌱 Reduces acne, clogged pores, and blackheads
✨Cheaper and more convenient than going to the clinic 
Effortlessly Achieve Tighter, Smoother, and Younger-Looking Skin
Eliminate that stubborn double chin and those pesky fine lines and wrinkles with EMS technology that improves collagen production and tones skin. With just 3-5 short sessions per week, you can experience LONG TERM results that get better with each use.
Snatch Your Jawline & Heal Your Skin at The Same Time
The Beauty Instrument uses red light, blue light, and green light therapy to stimulate collagen production, reduce fine lines and wrinkles, fight acne, tighten loose skin, as well as improve the overall complexion of the skin. It's the only tool in the market that improves your facial features and skin quality at the same time. 
Why It Works So Well
The secret lies in the EMS which sends electrical impulses to the muscle to achieve an effect similar to exercising. It's more effective than other micro-current devices as the tiny electric impulses provide deeper stimulation to the muscles. With consistent use, the muscles tighten and tone, resulting in tighter and younger-looking skin.
3 Different Modes:
Clean mode - Brightens skin complexion by cleaning up dead skin cells and dirt from deep pores to shrink them and eliminate acne
EMS mode - Stimulates and relaxes the skin while helping skincare products absorb better and more deeply
Moist mode - Awakens and relaxes the skin while improving youthfulness and vitality.
Real Customer Results
Professional Results For A Fraction Of The Cost
Real Results From Real Customers
96.5% of customers reported they experienced noticeably tighter skin on their jawline after 3 weeks of use.
Wash your hands and face and grab an oil or cream.

Apply it to the skin and turn MicroGlow on.

Gently pass the device in an upward motion for 5-10 times. You're ready to go!
Package Includes: 
1x Beauty Instrument
1x Instruction Manual
DUE TO HIGH DEMAND, OUR STOCK IS CURRENTLY VERY LIMITED. BENEFIT FROM GREAT DEALS WHILE YOU STILL CAN!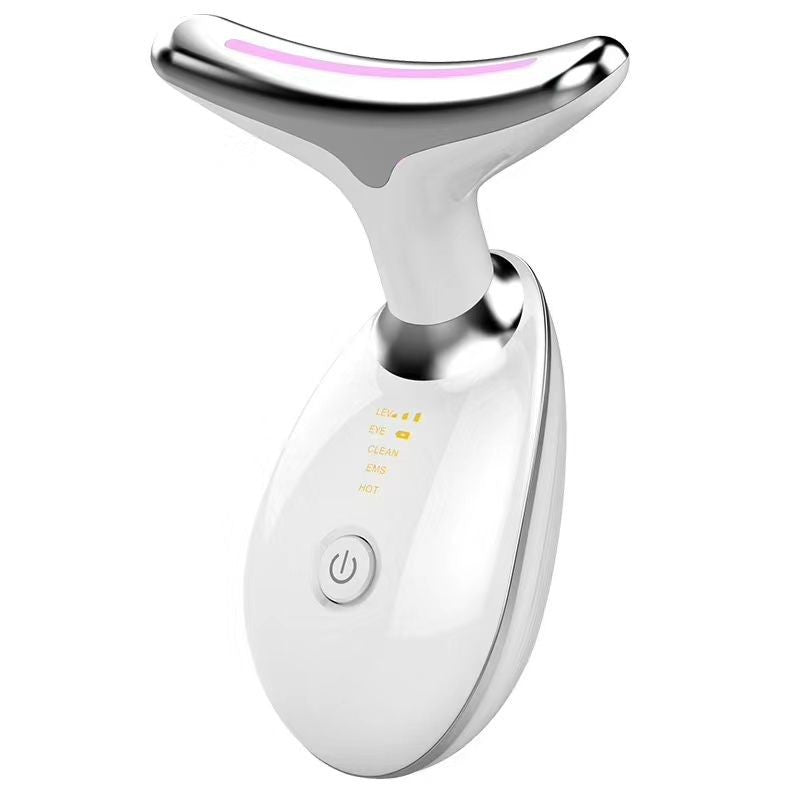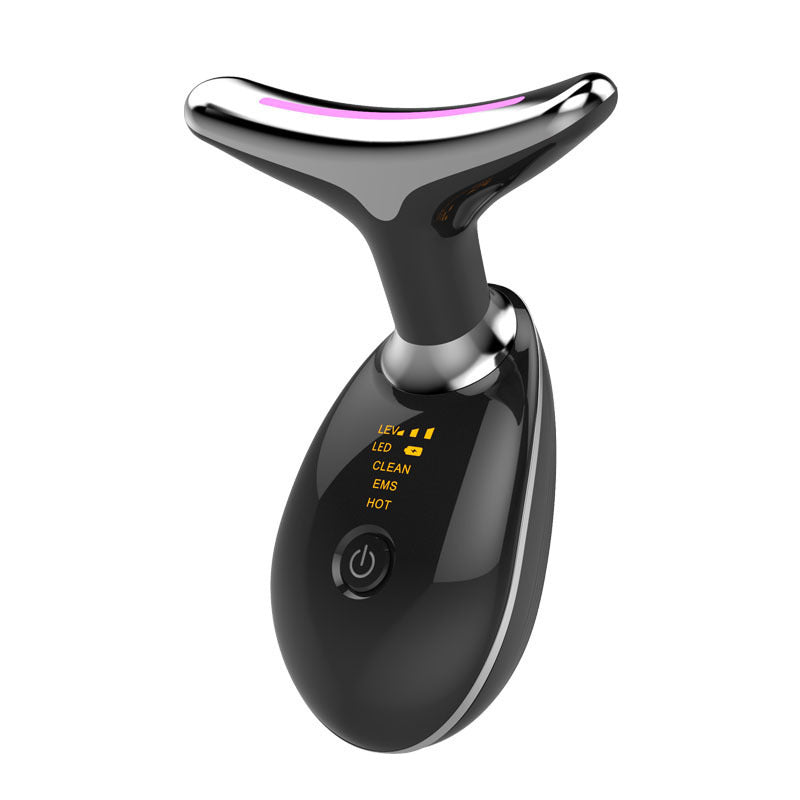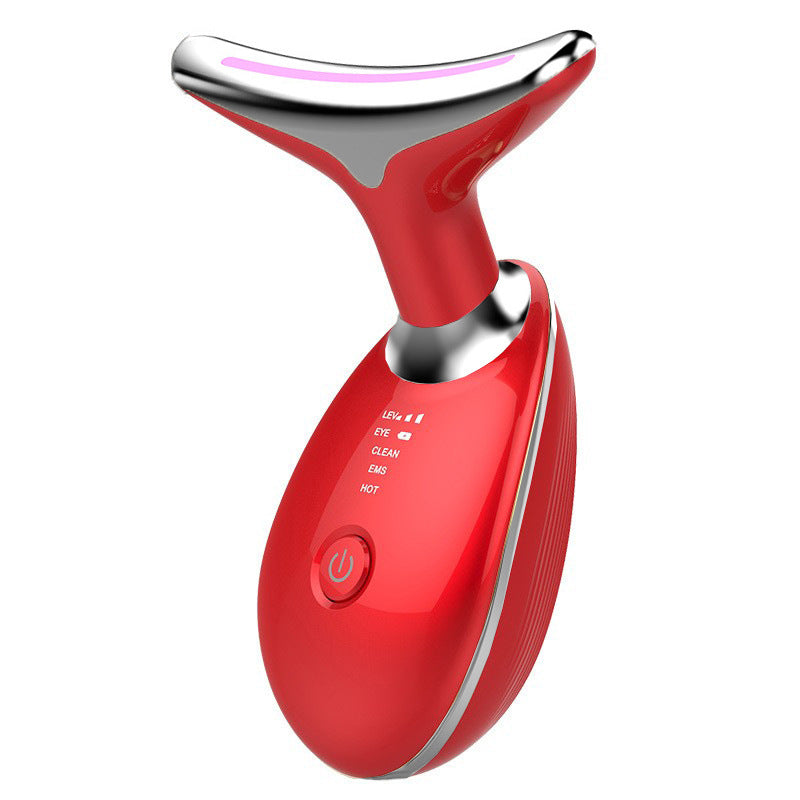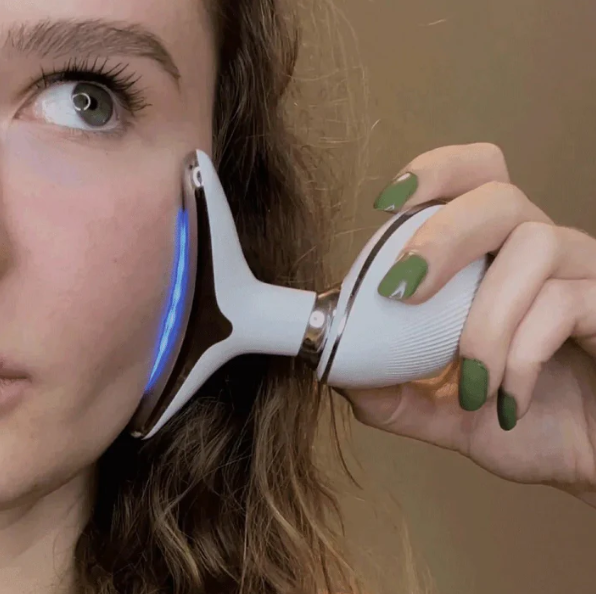 It is very fast and I am happy I received it on December 31 I would have liked it to be red but it does not matter now I will try it but seriously it was fast and thank you very much I will write when I go to see the good year results to everyone
It arrived in perfect condition and loaded. It is pleasant for the skin I will analyze the results within a few weeks of use
The product came about 2 weeks early and it was already charged when I turned it on. Got results from my first time using it and it's working pretty well so far. I'm satisfied
Nothing is clear, but I liked the thing, I'll figure it out. I came to my grandfather later