Self Defender Ring Stainless Steel Ring
Regular price
$33.00 USD
Sale price
$21.99 USD
Unit price
per
Sale
Sold out
Keep yourself and you loved ones protected with The Fine Parts ™, Defender Ring
Creatively designed with concealed safety, Stainless steel material because of it's strength, durability, corrosion resistance and hypoallergenic properties.
Adjustable opening, so you can wear it on any finger. Lightweight yet sturdy piece of jewelry that can be used to fight off or deter an assailants.
Offers the rare combo of practicality & protection, and give wearer a greater peace of mind and instill more confidence in them.
A perfect gift for both men and women.
How Should I wear my Defender Ring?
Both hand placements can makes sense and it comes down to your comfort and personal preference. A great solution is to wear it on both hands so that you are reinforced & balanced on both sides, that's why The Fine Parts™ offer "Buy More and Save"option so you can buy multiple quantities at reasonable price for you and your loved ones.
Best finger to wear this Ring?
If you are wearing your ring for protection and safety then you should wear on your index or middle finger. If you are wearing for style it can be worn on any finger.
Why should I buy this Ring?
Nowadays, We want practicality. We want products that we can integrate into our daily lives and this Ring fits the bill. Besides it's functionality as a self-defense ring, it also serves a great tool to open mail and small packages so you can open big stacks of mail with ease and saves tons of times.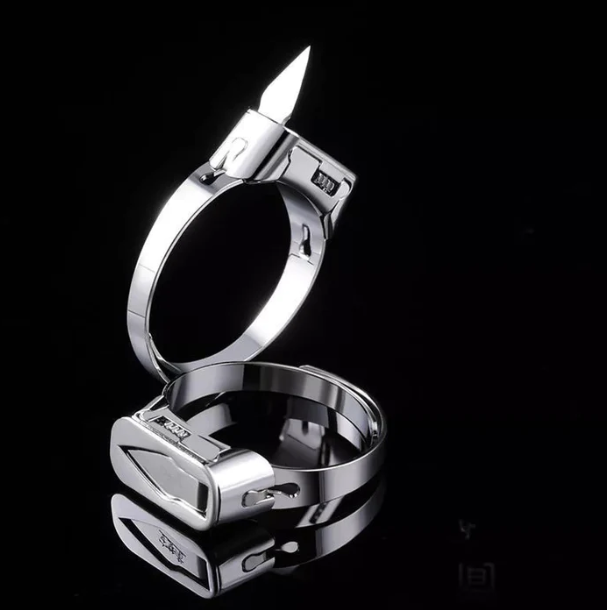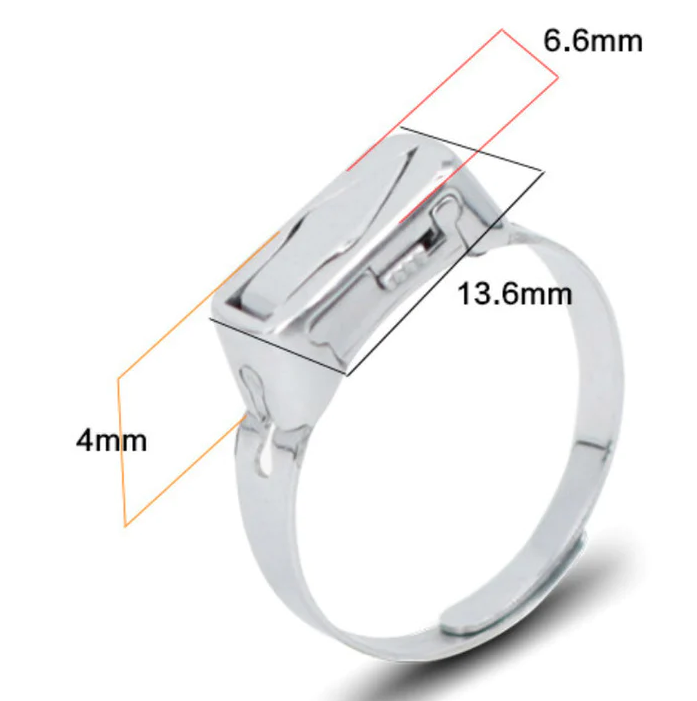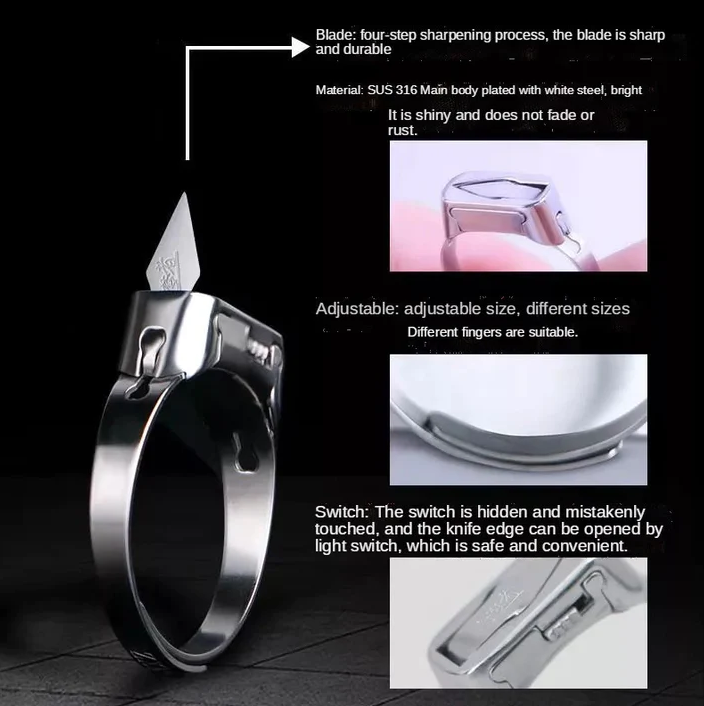 Good design
The design is unique. Love it!!
Fits
Fits as expected, good quality
it is what it is and it's nice
Clean correct as in the picture!
Self Defender Ring Stainless Steel Ring