Squirrels Trouble Squirrel Proof Spring Device
Regular price
$22.00 USD
Sale price
$18.99 USD
Unit price
per
Sale
Sold out
Squirrels Trouble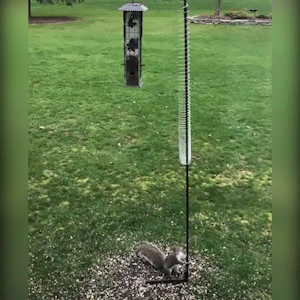 Feed The Birds, Not The Squirrels! Keeps squirrels on the ground and away from your bird feeder with Squirrels Trouble. Its unique spring mechanism deters them from gaining access to your bird feeders or birdhouses.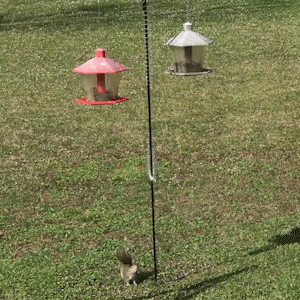 Main Features
Automatically Squirrel-Proof
When a squirrel tries to climb the pole to eat the bird feed, the spring ring is designed to start extending under the weight of a squirrel to make the squirrel slide off the pole, while the spring action frightens it away without harm!
No Extra Adjustment Settings
The Squirrels Trouble is an individually spring-loaded protection device that never needs adjusting, just attach the spring at the top of the support pole-it is ready to go straight to bounce the squirrel away. Not worrying about squirrels and other pests anymore!
Long-range Elasticity
Squirrels Trouble is a spring design, with high-elasticity to extend to enough length and keep a safe distance between bird feed and squirrels, which allows the birds to eat while preventing squirrels from getting a meal, providing a safe place for the birds.
This product does not cause harm to animals.
Specifications
Material: Metal

Product weight: 35g

Specifications: OD 66mm, height 69mm
Package Include: