Kid's Portable Mini Pocket Microscope
Regular price
$34.00 USD
Sale price
$26.99 USD
Unit price
per
Sale
Sold out
Best educational toy grabs Child's interest away from screens!


We are proud to announce that over 150 satisfied customers have told us that our Pocket Microscope has cut their children's television viewing time in half!
What Mother Nature Can Teach us by Observing it Closely. Inspire interest in the environment - observe nature closely, and see beautiful patterns
Features:

Expand the imagination - everything can be interesting. It all depends on which lens you're looking through
Expands understanding - see the beauty of nature that the naked eye can't see
Increase natural development - by creating curiosity about things
Zoom-in option - clear view with adjustable zoom


Made to last - it will not break from minor drops


Easy to use - fits comfortably in a child's hand


Easy to carry - fits neatly in a bag or pocket


Lightweight - made of ABS plastic
Specifications:
Material: ABS
Product multiple: 60X-120X
Power supply : 2xAA Battery(not included)
Light source: LED light
Color: White
Size: 10.5x5.3x4cm

Package includes:
1 x Kid's Portable Pocket Microscope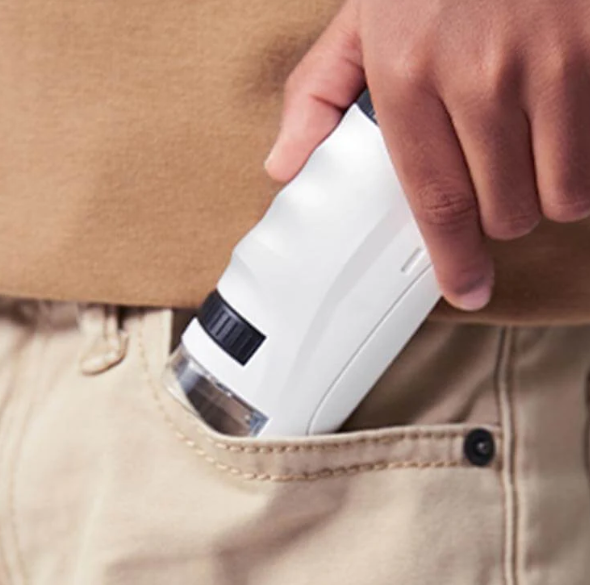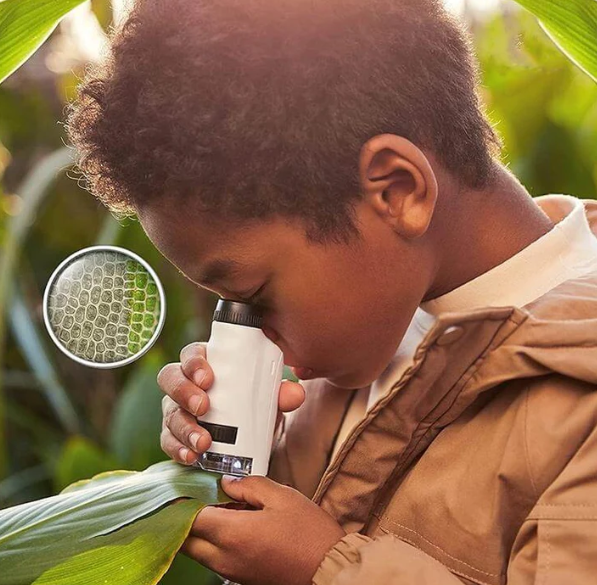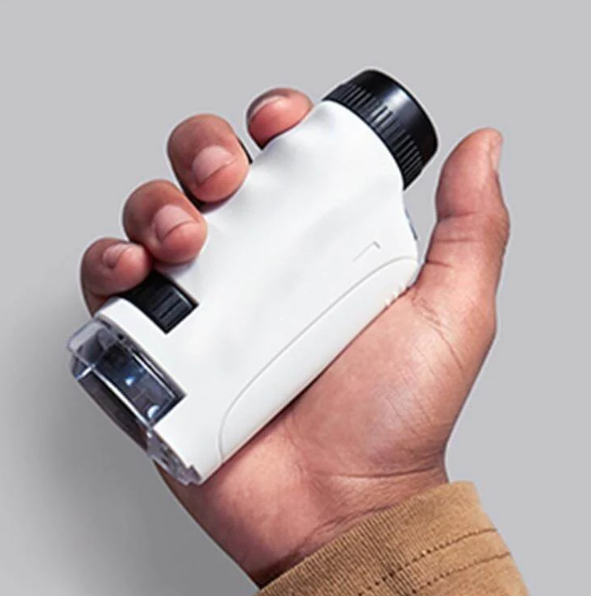 llegó antes de tiempo si!! pues no es la gran cosa la verdad pero como regalo para niños menos de 5 años está bn ya como para ver el semen naaa ni enfoca
great
I love it and even bugs and stuff are clear to observe
My boy loves it
Best Christmas gift for my boy!
An excellent thing is not only a toy, I did not expect this quality-quality at altitude. For two weeks, children and I have been playing with my wife with them. Plates in the complete set of junk. But if you consider the fly becomes creepy